It stinks. This is what we think of it.
Ok, on a serious note, I don't like it: it looks like a blog, not like a newspaper. And that's a sad thing. If I want to read blogs, I will open this webpage. If I want to read a newspaper, I might have opened the Gazette. But no more. It now looks like a cheap and dirty quick blog.
The content quality in there has been nose diving for years. Now the look has followed, and the Montreal Gazette has fully assumed what it is: a printed version of a bad website.
Sad day for the 4th estate.
And the Gazette is not the only one guilty of this downfall. La Presse did the exact same not too long ago. Last year it already adopted a new (and lame) look as well.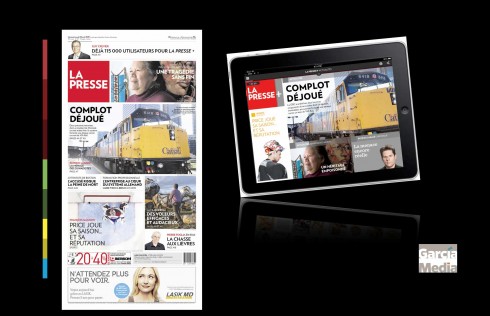 Posted by
montrealnewyears
on November 2nd, 2014